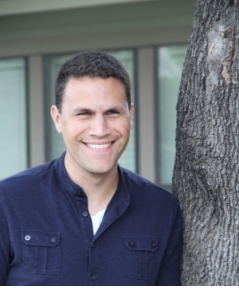 Dr. Michael J. Salas, PsyD, LPC-S, LCDC, CSAT, CST
Sex Therapist, Certified Sex Addiction Therapist, Owner and Founder
Michael helps individuals and couples who are dealing with problems relating to sex addiction, problems with pain during sex, sexual issues for men, and LGBT specific issues. He has specialized training in sex therapy, as well as sex addiction therapy. He is the owner and founder of Vantage Point Counseling Services.
E-mail: E-mail Michael Now
Phone: 214-310-0417 ext. 1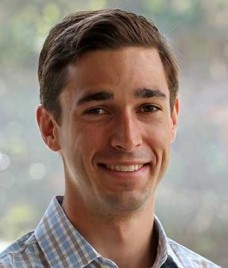 Zach Ramsey, MS, LPC, CSAT
Licensed Professional Counselor and Certified Sex Addiction Therapist
Zach has a passion for helping individuals and couples who are struggling with issues relating to sexual compulsivity. He has specialized training from IITAP and Dr. Patrick Carnes, who is the leading proponent in the field of sex addiction. He has experience working with a residential treatment program, helping clients understand the basis of their addictions, and learn to manage problematic behaviors. Zach is also an ally for the gay and lesbian community, and helps many individuals who identify as gay or lesbian by offering a safe place to discuss their issues.
E-mail: Email Zach today
Phone: 214-908-5962

Phillip McCulley, MA, LMFT, CSAT-C
Marriage and Family Therapist
Phillip specializes in helping couples and families reconnect. He has training in sex addiction therapy for couples that are dealing with compulsive or out-of-control sexual behavior. In particular, those who are working to repair lost trust. Phillip also has a specialization in LGBT affirming therapy. He works with many gay and lesbian couples, and also works with the transgender and gender non-conforming people who are looking to improve their self-esteem and relationships.
E-mail: Email Phillip today
Phone: 214-310-0417
Heather Henry, LCSW, CSAT-C, CCPS-C
Heather specializes in helping people with reconnection, boundaries, and self-acceptance. She works with people who are dealing with out-of-control sexual behavior and lost relationship boundaries. Heather also specializes in helping people who are working to regain lost intimacy after betrayal related to infidelity, but also addictions as well. Heather also has a passion for helping LGBTQ clients finding self-acceptance in their relationships, workplaces, and overall lives.
E-mail: Email Heather today
Phone: 214-310-0417
James West, LPC, LCDC, CSAT-Candidate
James has compassion for helping people who are dealing with trauma, betrayal, and relationship issues. He has experience working in a residential treatment facility, where he was able to learn about issues with trauma and addictions. James has specialized training in trauma therapy, which he uses to help individuals and couples navigate through betrayal and sexual traumas. He has specialized training in problematic sexual behavior and EMDR as well.
E-mail: Email James today
Phone: 214-310-0417 ext. 6

[/three_fourth_last]
Aydrelle Collins, MS, LPC-Intern
Under the Supervision of Michael Salas
Aydrelle is currently participating in sex therapy training through AASECT, which is the most respected certifying organization regarding sex therapy. She has specialized training in helping men and women navigate through sexual dysfunctions. She also has a passion for helping people reconnection in their relationships.
Email: Email Aydrelle Today
Phone: 214-310-0417